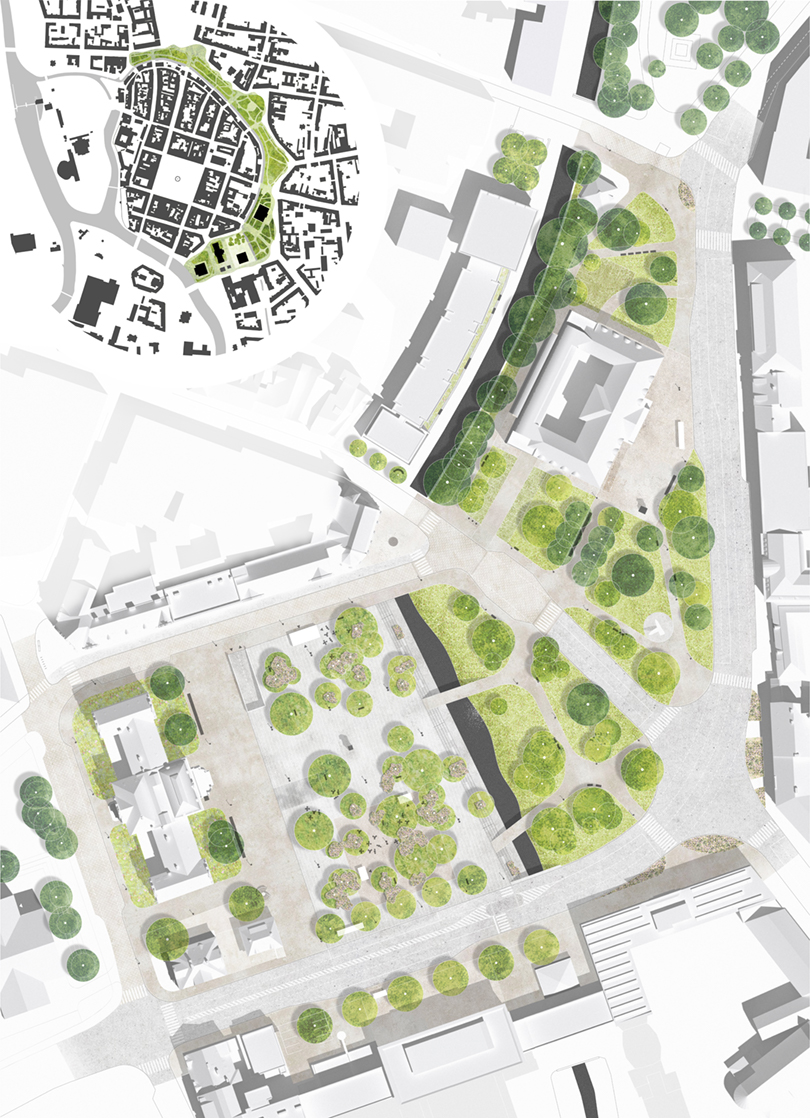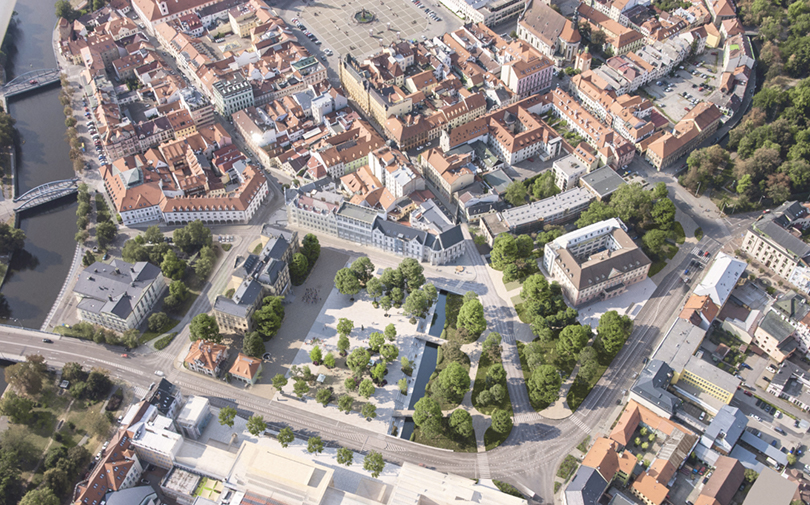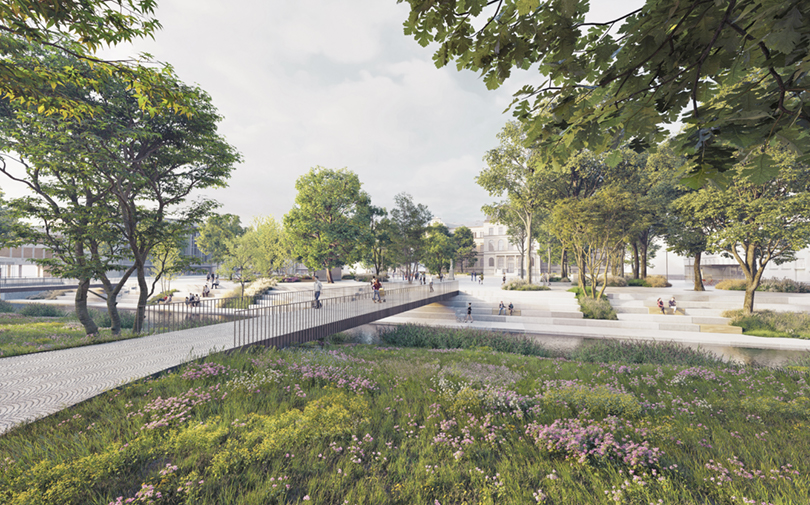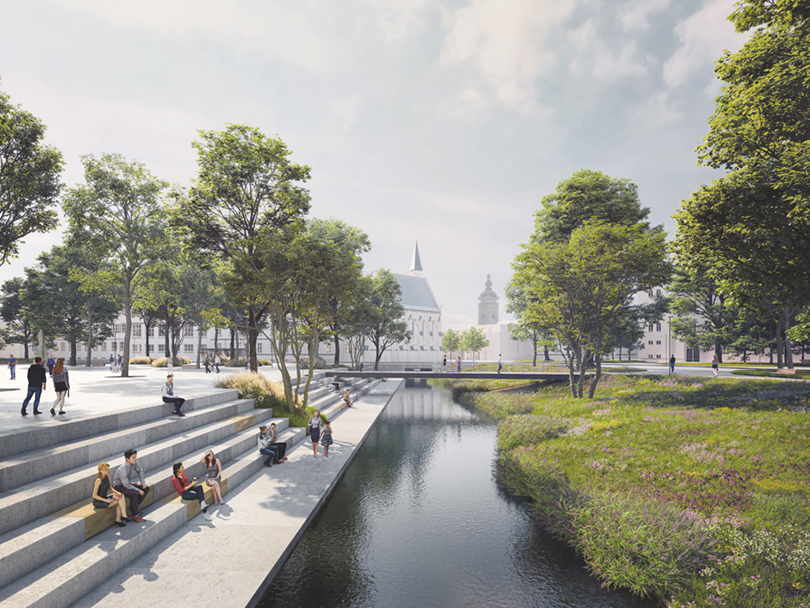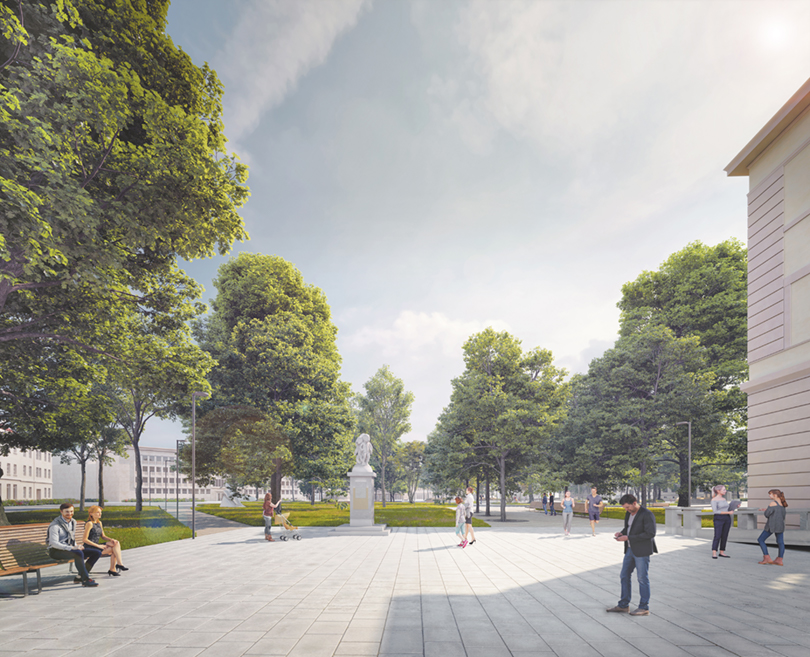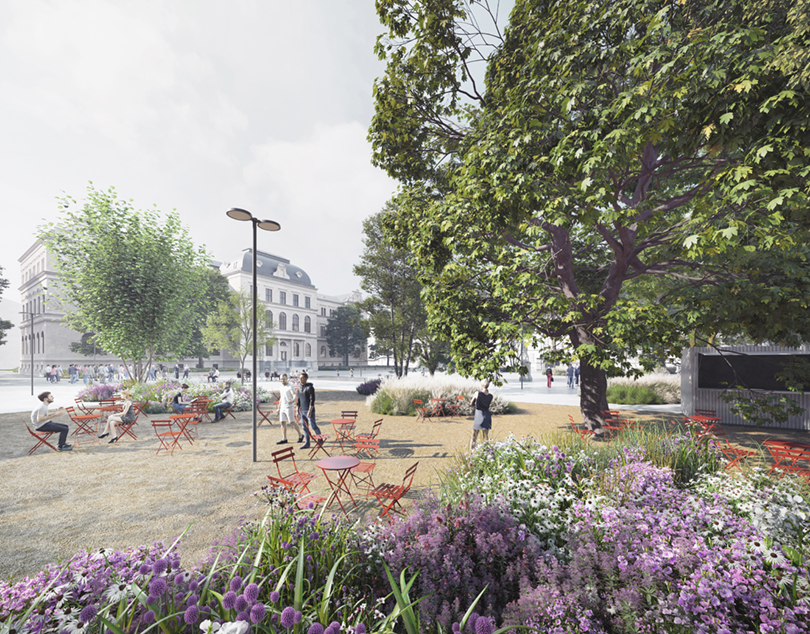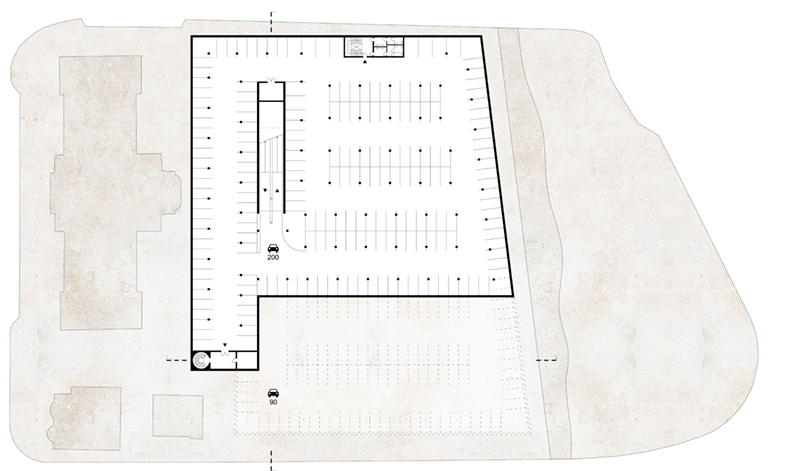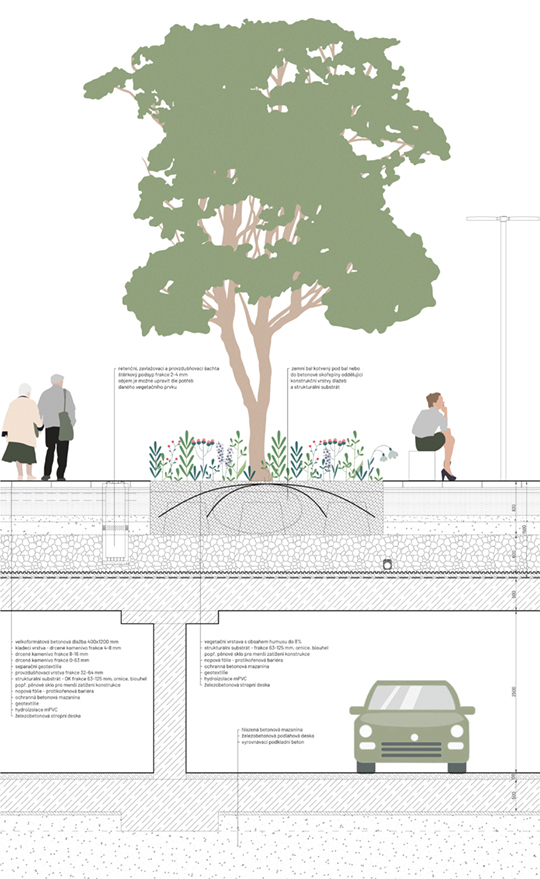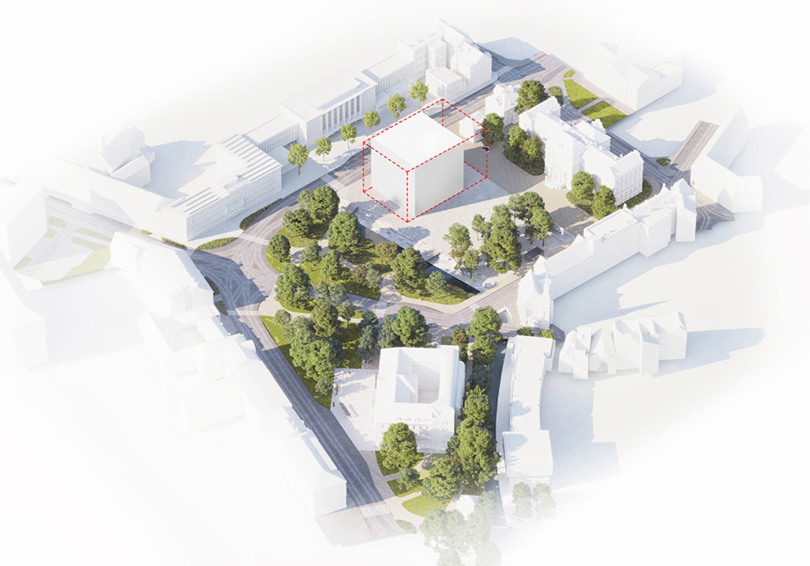 We consider Senovážné Square in České Budějovice to be one of the most important public spaces in the city center. Unfortunately, it is currently burdened by many historical and spatial factors, which have made it a confusing, unconceptual place, waiting for a new impulse. An impulse that could turn the area into a modern, well-designed urban space that will not be just a transit point. The square will become a living space with a unique atmosphere stemming from the synergy of mature greenery and the cultural character of the surrounding buildings.
Our goal is to preserve and supplement as much as possible the green ring that was created in the city in the 19th century after the demolition of the defensive system of city walls. We perceive urban greenery as highly important part of the proposal. We do not aim to duplicate the unique character of the nearby historic square of Přemysl Otakar II. We want to come up with a different, distinctive space, offering a new type of urban environment.
We conceive Senovážné Square as a paved area, which is largely shaded by the crowns of mature trees. The greenery encourages to stay in the shade within the city center. We do not deny walking routes, on the contrary, we support the removal of several obstacles. The proposal allows for natural multi-directional movement shaded by vegetation. We incorporate the exposed Mlýnská sewer into a green vegetation ring. The residential stages on its left bank allow access to the water surface and become an auditorium for the opposite vegetated riverbank. Under the square we propose a single-storey underground car park for 200 cars.
We consider the new-build Aleš's South Bohemian Gallery as a solitary building, which is incorporated into a green ring, similarly to other important public buildings – the museum, the post office and the Slavia cultural house. By placing the gallery in the southern part of the square, we want to protect the emerging public space from the negative effects of the busy traffic artery of Lidická Avenue. The gallery building becomes an architectural "gem", a building representing contemporary quality architectural production.
We perceive one of the great benefits of our proposal in the fact that from the urban and architectural point of view, the space of the square will work well even in the situation that the gallery would not be built here in the future. In such a case, only the underground car park and the threshing floor would be expanded. In the same way, a public building of a different nature may eventually be built, the cultural pearl in space, which will activate the south side of the square and at the same time shield Lidická Avenue, but in terms of volume it will be smaller (more intimate) than the intended AJG.