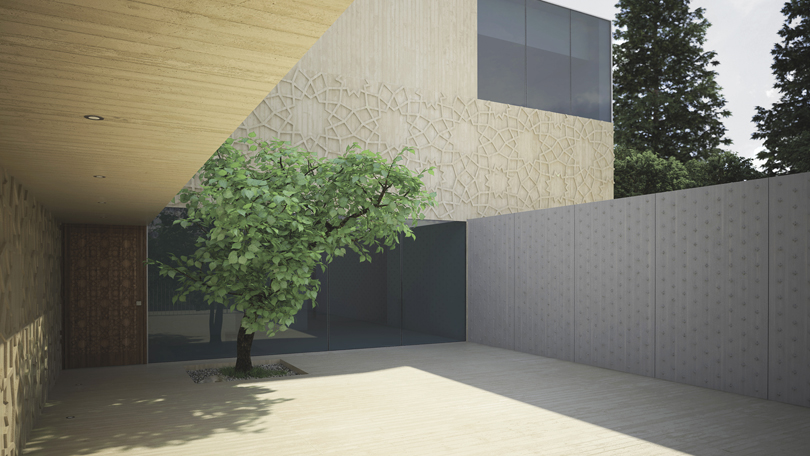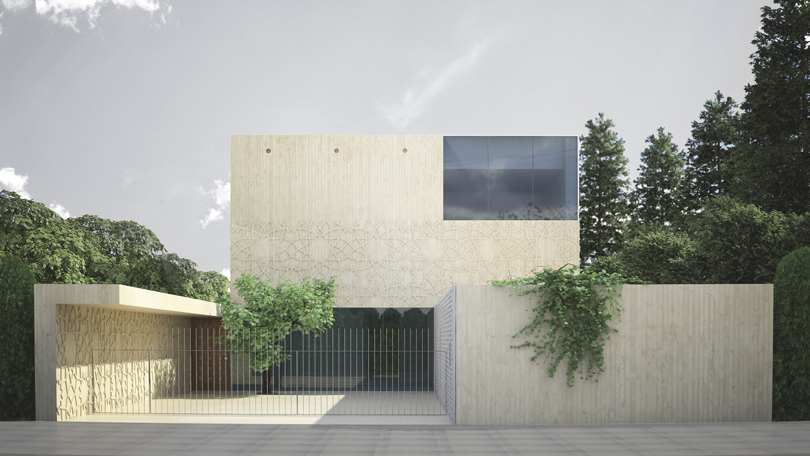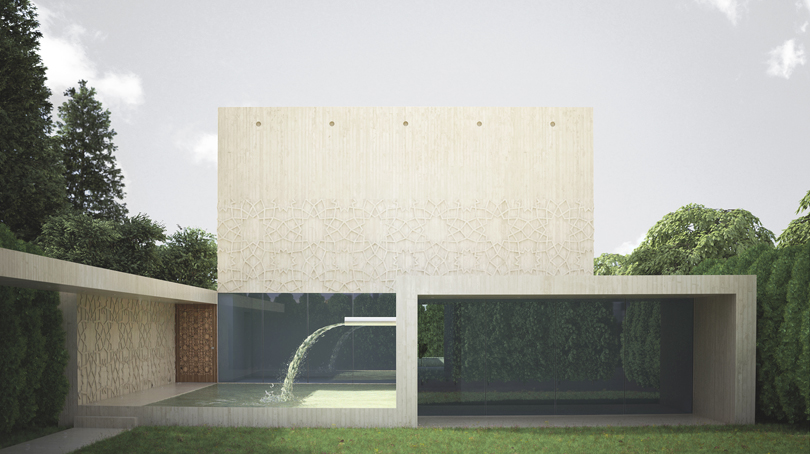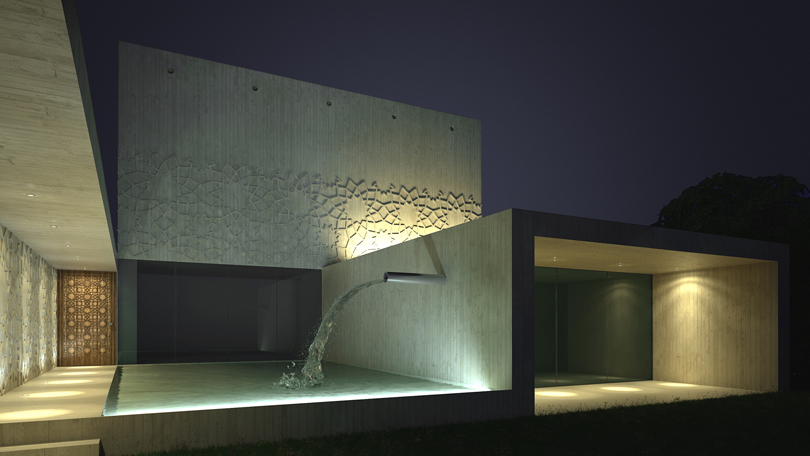 The current embassy of the Iraqi state in Prague is located in a villa in the typical residential and diplomatic quarter of Bubeneč in Prague. The three-storey object is placed on a narrow plot that is accessible from the streets on two opposite sides. Among others, our office was asked to design a new consular section attached to the existing building. Project requirements are based on standard demands for an object of this type.
The new consular section is designed as a separate object with connection to the existing embassy. The visual image of the building is inspired by today´s minima­listic and traditional Arabic architecture that emphasizes both ornament and craftsmanship. Selected parts of the facade executed in coloured cast concrete are softened by a relief that is based on traditional Arabic ornament. The entrance door is massive with sophisticated craftsmanship de­cor.
The position of the new object divides the plot into two separate courtyards – one is partially open to the public with an entrance from the street Mongolská on the north, the other is fully private and accessible from the new consulate as well as from the existing embassy. Stone-paved northern courtyard may serve also for occasional public events organized by the embassy. On the ground floor of the new building all important parts of the consular section are located – reception and information desk, visa application department, office of consul and another office with roofed outdoor terrace. The private courtyard is dominated by a minimalistically designed fountain. The roofed pavement leads along the fountain pool directly to the embassy.
The representative chamber on the upper floor is also treated as a synthesis of a traditional and contemporary element. There is a richly decorated wooden coffered ceiling above the walls made from coloured exposed concrete. The light flows inside the room through a narrow opening between the walls and the ceiling.