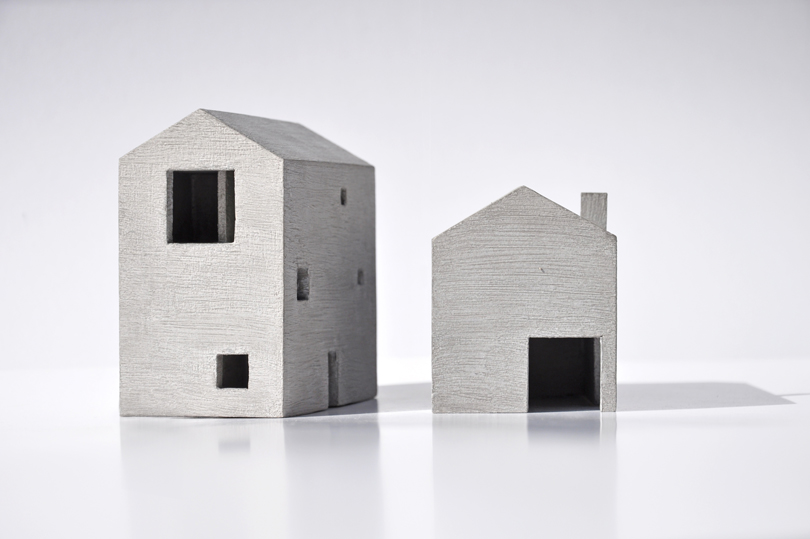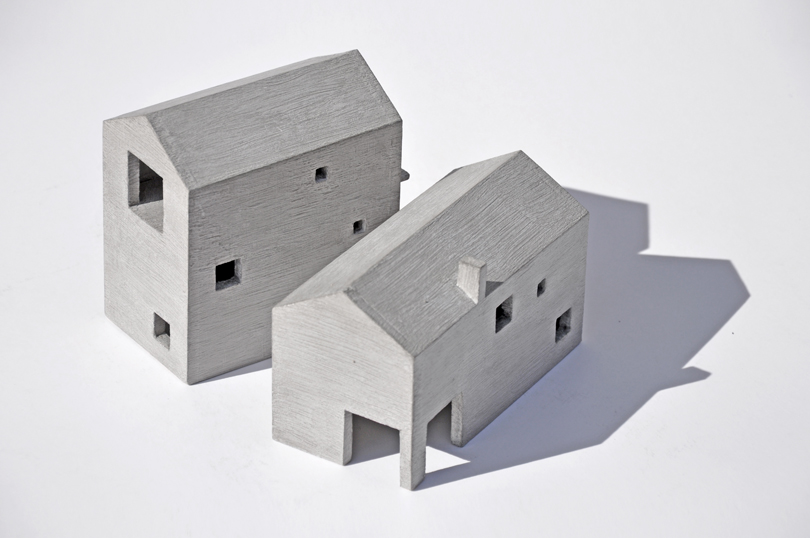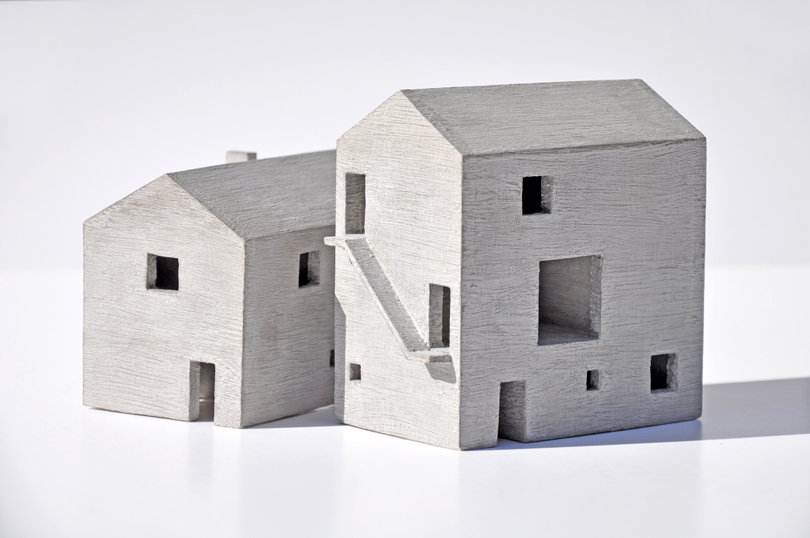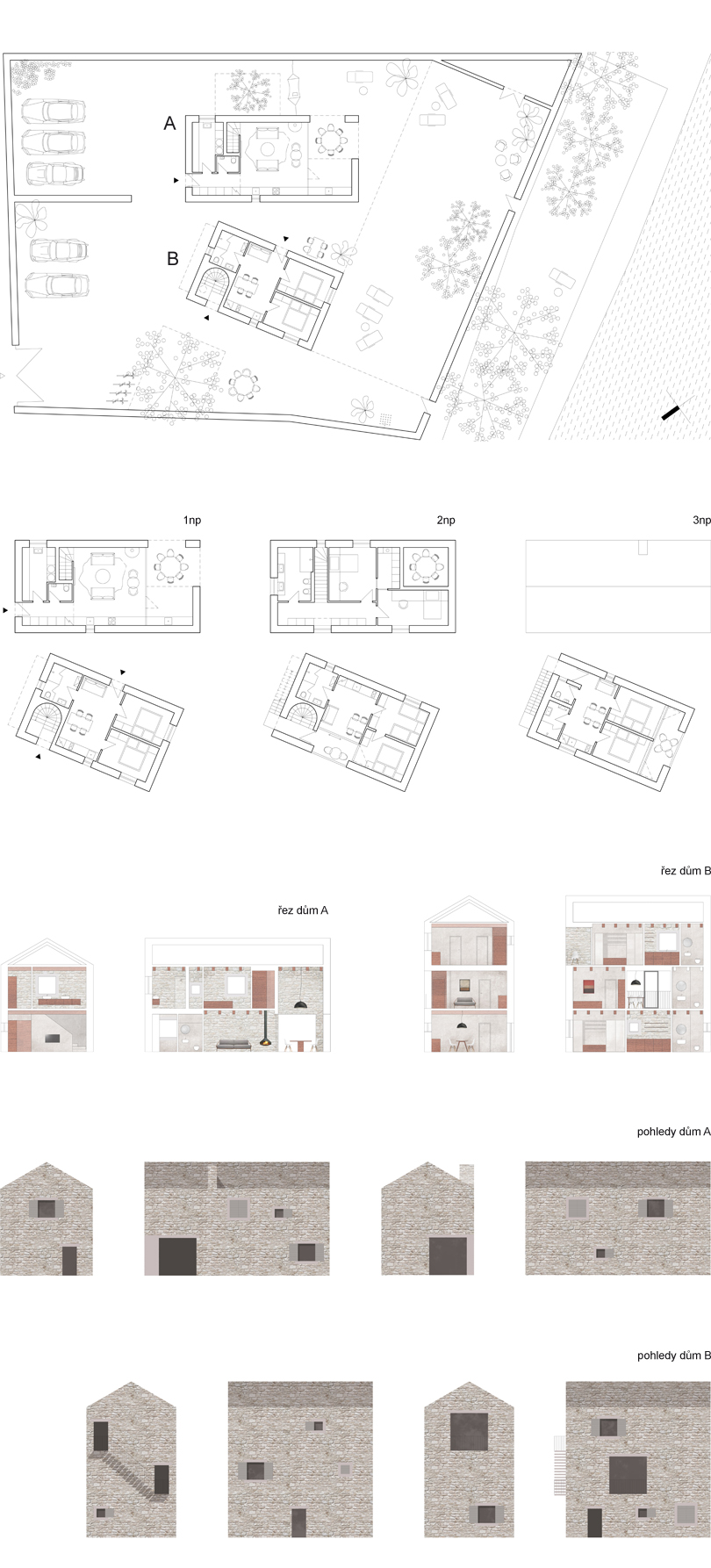 The couple, who loves the sun and the sea, has a dream to build a vacantion home on the coast and has an asylum from winters not only for themselves, but also for their children a and grandchildren. Obviously, the vacation home would be used during the season. They would like to rent part of the house mainly to Czech clients. They chose a plot in the Croatian Kozina near Zadar – right on the beach. Urban context of this area is diverse.
The trapezoidal land (plot), which bathes the southwestern edge of the sea, is spacious enough to allow it to be two independent mass. The lower house (ground floor + first floor) is designed as a private residence for investors. The higher object is functionally divided by floors. The ground floor serves relatives of a married couple. The other two floors operate as separate floor apartment with private entrance. A loggia is integrated into the building, providing a pleasant outdoor space for relaxation especially in the summer. The concept fulfills all Croatian regulations on the land (plot), such as the minimum object distance from the sea coast.
We design objects with local materials. We respect local climate and tradition and therefore we choose as the basic building material stone and wood. We also use exposed concrete, but only to a limited extent. The houses are made of brick or concrete, stone lined with stone perimeter wall. Wooden beamed ceilings accentuate the nature of construction. They are preferable in terms of purpose (relaxation, recreation) in terms of practicality (mild winters, good thermal insulation capacity). They are better than ceramic or concrete ceilings also because of the price. Dimensions of houses meet the design requirements of beamed ceilings. The roof is of slate tiles and it underlines the rural character of the buildings. The roof has a slight slope, which is based on traditional Croatian archetypes. The windows are frameless and the total mass of the building is strictly terse; these two elements represent contemporary architecture.
Convenient parking for up to eight cars is located on the northeast (averted by sea) side of the property which does not restrict the recreational use of these areas – such as ball games or an outdoor party. The whole property is bordered by a traditional stone wall with two gates, which lead to the sea. The garden house located in the southern part of the property is used mainly as a repository of sun loungers, parasols and garden tools. Greenery provides pleasant shade during hot summer days.