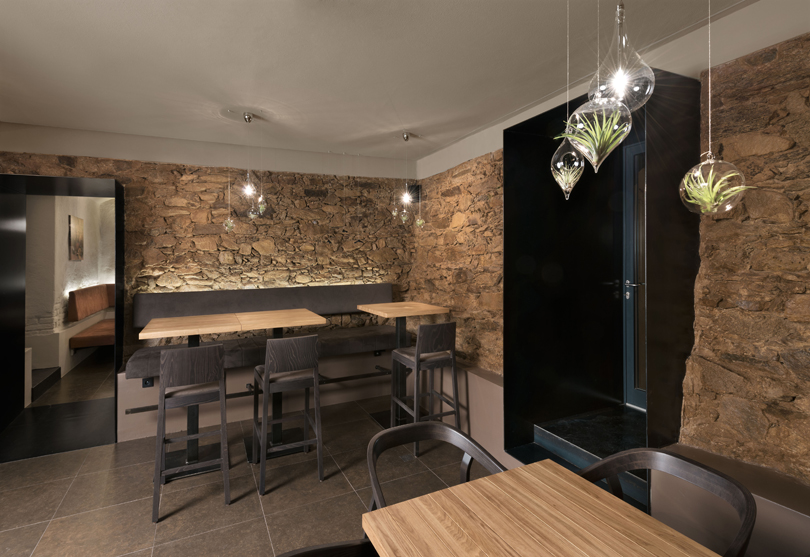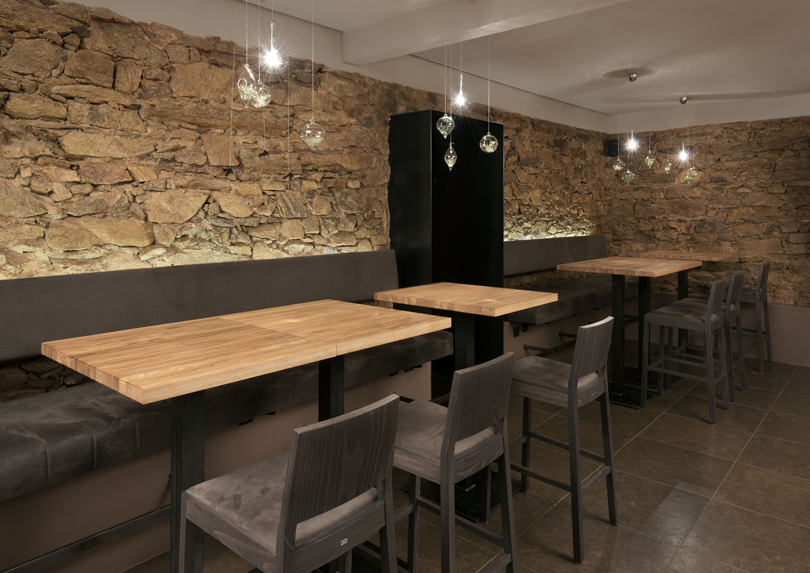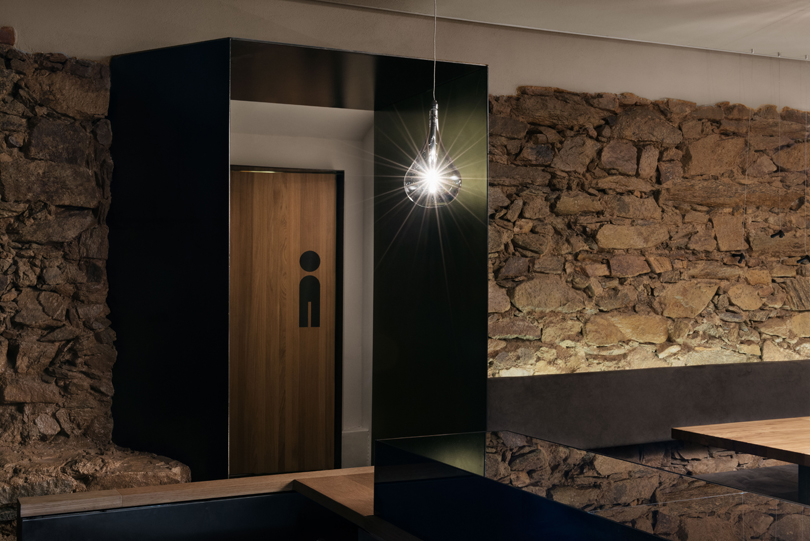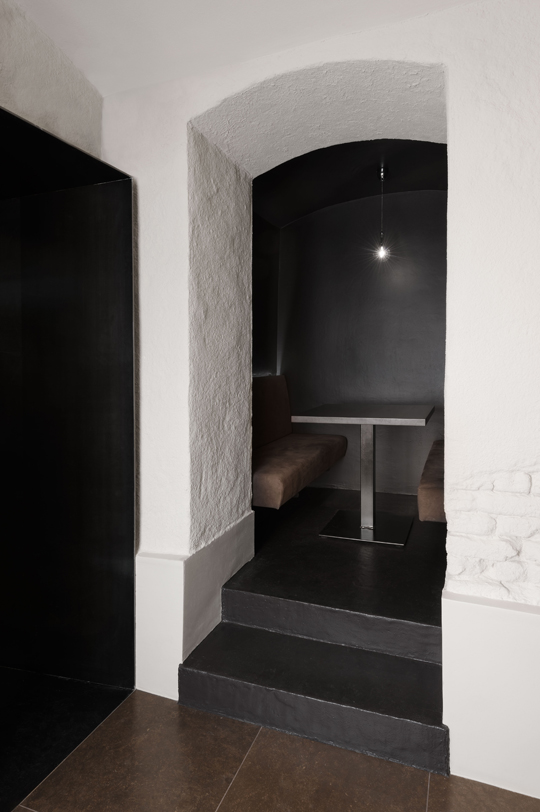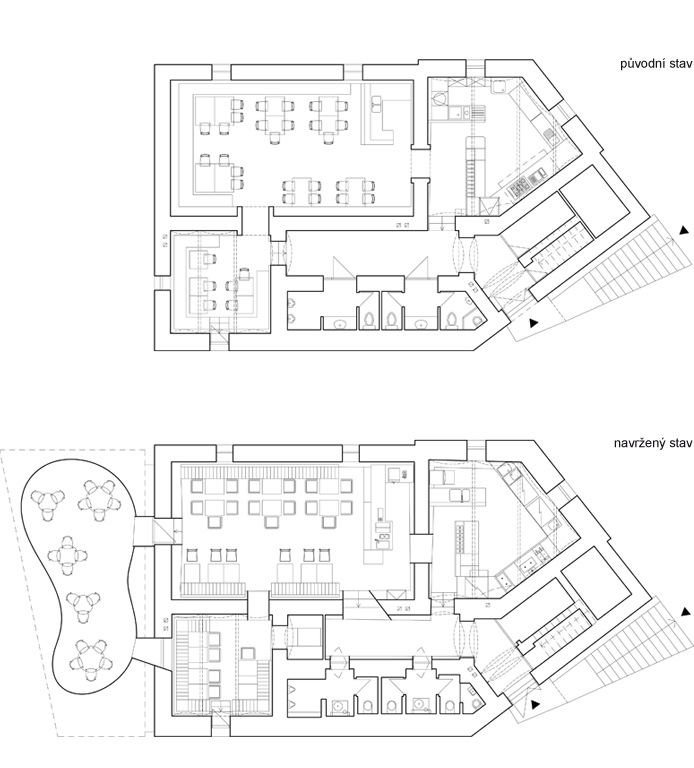 A few meters from the main square in Pacov, a house more than a hundred years old is dominating the corner of the street junction. The house was purchased and renovated by a local family between 2000 and 2006. On the ground floor, there is a large hall. The second floor and the attic serve as a hotel. Thanks to adaptation and undermining of the existing building, the basement area more than doubled allowing location of a pizzeria in this space. After the flash flood which hit the region in 2013, the interior of basement with all the kitchen equipment was destroyed.
Our previous cooperation owners of the building contacted our office to process a renovation project. The extent of damage allowed us to start from scratch. Experience gained during the previous operation led us to the proposal of slight layout changes. By changing the position of the door opening between the restaurant and the corridor, the original entrance through the kitchen no longer exists. The corridor is reduced and a small separate lounge (not only) for romantic couples is created. The new layout scheme is composed of three gradually diminishing rooms, each of which has its own distinctive character.
The new design takes advantage of the aesthetic power of the stone which is widely applied in the interior. To enhance the impression, it is necessary to clean the walls from various decorations. Massive framing of the door openings is replaced by thin steel sheets. Attraction of natural raw materials – the beauty of exposed stone and wood is strengthened by a delicate play of light and color which is enabled by glass spheres with plants hanging above each table and the aquarium at the bar. Glass drops can be seen as a reminder of the water element, which devastated the restaurant. Natural minimal aesthetics gives the space calm and meditative character.
The newly proposed outdoor patio is entirely hidden under the ground level and is directly linked to the adjacent restaurant in the basement. This space offers the possibility of pleasant outdoor seating and also protects the interior against another unexpected flood wave.
Photography of the original state, click here